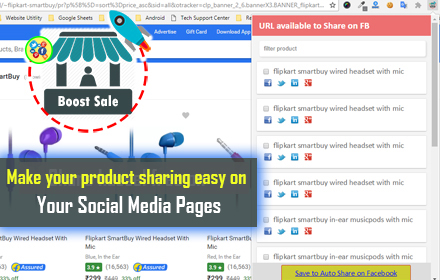 As E-Commerce market is on its peak, almost everyday new people start selling online. Being online seller the best part is you don't need to have shop, just like offline business. People just registering them self as seller and start listing their product. What all they need the access of raw material they have listed online.
But lot's of people make losses in this business, why?
What new seller doing wrong?
New sellers think that more product in catalog will bring more orders to them, therefore they tried to add more product in catalog. Which lead them nowhere.
They don't invest in analysis the trend on online selling for their category. They sell everything which is easily available to them and keep their bulk stock. It gives them losses as they can't sell it offline.
What seller should do before product listing?
Before listing on e-commerce website seller should search its wholesale market and list product which is easily available to them.
Seller should search those product on e-commerce website and list only those product have higher ratting and reviews. Higher ratting and reviews product always have priority to show user first on search.
If you are doing good on some product its better to get your trademark registered. So that website don't block your product or account on any fake comment of your competitor.
If you are not brand owner of product and any of customer marked you fake amazon will block your listing without any prior intimation. Which will hurt your overall ratting.
Why Extension Should use?
Extension will provide the block of information which will help you to decide what product you should choose to sell. Screenshot of informative block is below mention.
download extension from
For Chrome User: https://goo.gl/i5Zdnz
For Mozilla Firefox: https://goo.gl/FMH7ur
UC Browser: https://goo.gl/i5Zdnz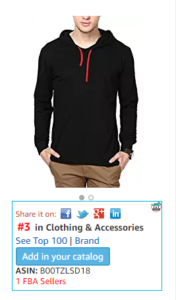 Below are the detailed information how these option help me to increase good product in my catalog.
1.

It will provide listed product ratting which is the reputation of current product in its own category, less the ratting best the product. It will help you to search market for specific product which will bring you good orders.
2.

You can check top 100 product in current product category and all product of specific brand.
3.

If you have product you can directly add on single click in your catalog. No worry how you will find product in seller panel
4.
It will also tell you how many FBA seller already sells this product so that you can ignore competition or less profit. More FBA will give you more competition which will give you less profit.
5.

You can share your product on your social profile, groups or pages to enhance the visibility of your product.
Comments Your Suggestions