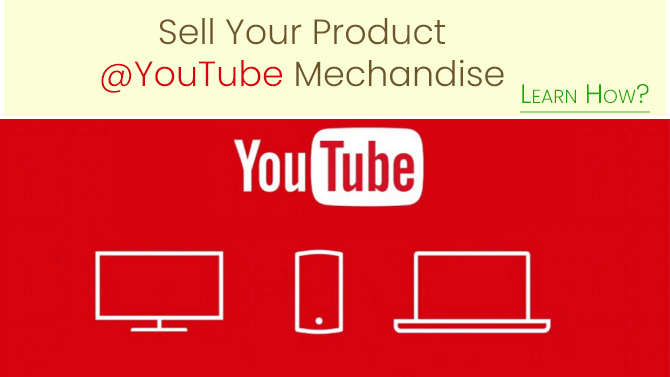 World's top video content site YouTube is coming with new earning methods for their content creators to generate more revenue. Currently it has more than 1.9 billion user who log in via their accounts.
Currently the vast majority of revenue at the Google-owned service comes from advertising. These new ways of earning will work only for those creators who have more  than 1 Lakh subscribers.
New ways of earning Money
Channel Memberships
Content creators will able to create exclusive content. Viewers will pay $4.99 a month which will give access them to exclusive content and live streaming or shout-outs.
Merchandise Selling
Creator with over 1 Lakh subscribers will able to list up-to 2o different items of customized merchandise like shirt, t-shirt etc and promote them on their channel.
Premiers Video
In premier YouTube will allow creator to create a landing page where he can upload its premier video and promote them "Live" before its release.
YouTube will create Q&A section for creator where channel subscriber will ask question after paying nominal fees.
How much money creator will get money?
According to YouTube policy company will take 30% of creator channel membership revenue. 70% of membership fees $4.99 will be paid to creator after deducting the local tax.
YouTube has not mentioned the threshold amount for membership revenue yet like YouTube currently have for AdSense.
Comments Your Suggestions