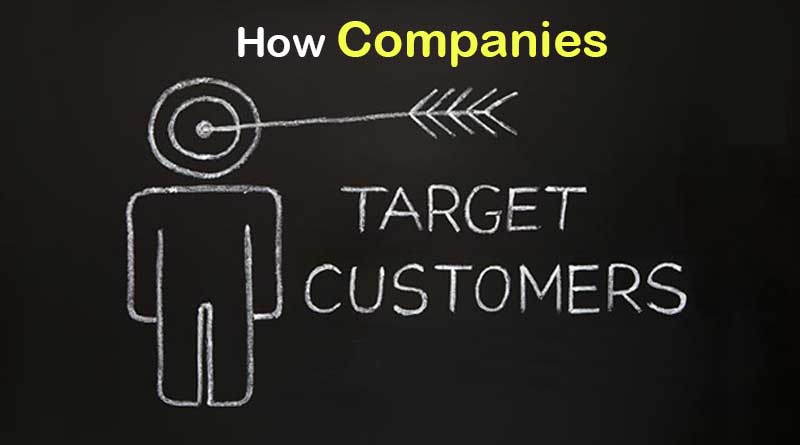 There are so many brands exist in market. Everyone is ready to provide more discounts compare to their competitor brand just to acquire more market share. These all competing for customers which means they are selling on its best price with minimum profits. Right?
No, you are wrong! Why? Lets see how they make it possible, when there are so much competition due to other brands.
Mobile Industry
Smartphone is become the biggest and popular industry. Indian Smartphone market is filled with numerous brands. VIVO and OPPO are two Chinese companies trying to establish them in the market.
Both company have adopted the aggressive marketing tactics to get more coustomers. You can find their banner and poster everywhere in the market. They have already dominate the market of media and print. A mid budget customer is always confused between them and end up buying either one of them.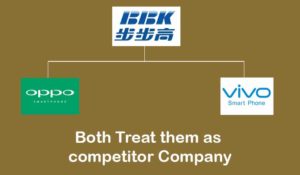 But did you know vivo and oppo are owing by one Chinese giant BBK Electronics. Means either you buy from VIVO or OPPO money is going into the same pocket, then why would they decrease the price.
[the_ad id="685″]
Clothing Industry
In clothing section you will find lots of brand. Go any showroom, racks are full with shirts, pants of brand Peter England, Van Heusen, Louice Phillippe and Allen Solly. We bought different brands to see which is better one.
But do you know these all brands are own by one company The Aditya Birla company. These (Aditya Birla's) brands will cannibalize each others business a little but in whole they will add lot more market share and revenue to the company.
Sunglasses Industry
We all used sunglasses on sunny day or riding on bikes or any other reasons. Their are lots of brand available in market. You can choose any of them, which you like the most few of them are Prada, Giorgio Armani, Burberry, Versace, Miu Miu, Dolce and Gabbana, Donna Karan, Persol, Oakley, Ralph Lauren, the ubiquitous Ray – Ban.
Few brand lover people spend so much for sunglasses just because of brand. These all brands are own by company Luxotica.
Why they create so much brands?
This is the million dolor question, why create so much brands. According to companies they create brands for audience of different segments.
Peter England serving Mainstream class.
Van Heusen, usually dealing in luxury clothing in formals.
Allen Solly trying to bridge the gap between former two.
Louise Phillippe offering luxurious formals as well as casuals.
What they actually doing!
But In reality they want to dominate the choice of customer by providing so much options. So, if one customer had bad experience with one brand he could choose other. But in real they don't loose the customer.
By doing this they also create the illusion of choice. A simple mind trick to project both the brands are rivals and cashing out.
See what all brands come under one company umbrella.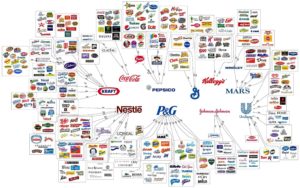 Comments Your Suggestions