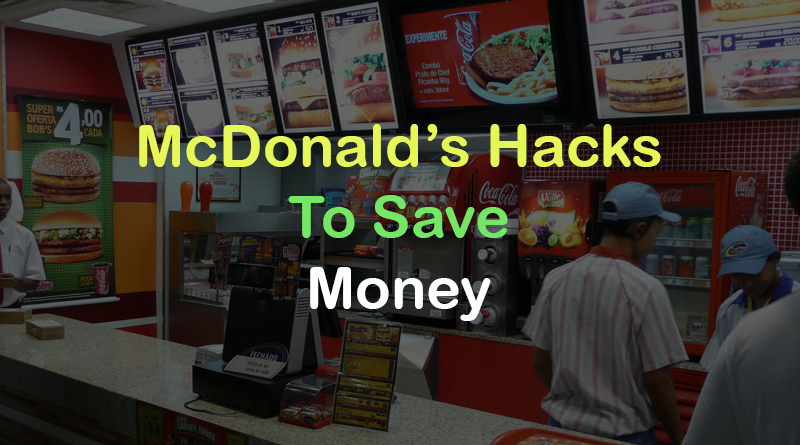 We all go to McDonals or KFC once in month or in week. Usually we put a blind trust on such brands like McDonalds and others, but they teach their employee common tactic to sell extra items to the customer. Do you know what tactics?
Here we will tell you those tactics, which will save your money at McDonals or KFC. What you have to do is always enquire about the various options given to you and then calmly place your order. Why I am suggesting you to do so, below are the things you might noticed when you have ordered previously at stores.
FreeCharge Coupons
Websites like freecharge provide free burger and drink coupons of McDonald. People becomes happy by getting these coupons without any cost and here they missed the business tactic of selling extra. People used these coupons already knows about it that you can only avail that coupon when you order above from a certain limit like 100rs.
How it's tactic? Because if you have bill of below 100 you cannot avail that coupon. Sometimes there are situation when your bill is just less than 2 or 3rs and to use coupon you spent more than you want.
Cold Drink Tactic
When you ordered cold drink firstly, they charge much more than bottled soft drinks. Secondly almost half the volume of the glass or perhaps more is filled with ice. Means you are paying money for ICE not for cold drink.
To check ask for soft drink without ICE they charge you extra for it.
[the_ad id="685″]
Medium drink or large
While ordering cold drink sales person always ask for Medium drink or large and peoples choose any of them without knowing that they can order regular drink too. Companies trained their sales people to ask these options to increase sales.
So next time be careful when sales person ask for medium or large just ask him for regular.
Single cheese or Double!
Whenever you will order for any burger they always ask for single cheese or double cheese. Which attract extra cost for customer. Basic burger is available at lower cost and they never give option for basic burger. If you didn't noticed it you will end up with extra cheese bill.
So next time when sales person ask for single cheese or double cheese just ask him for no cheese. This will save your money.
Comments Your Suggestions