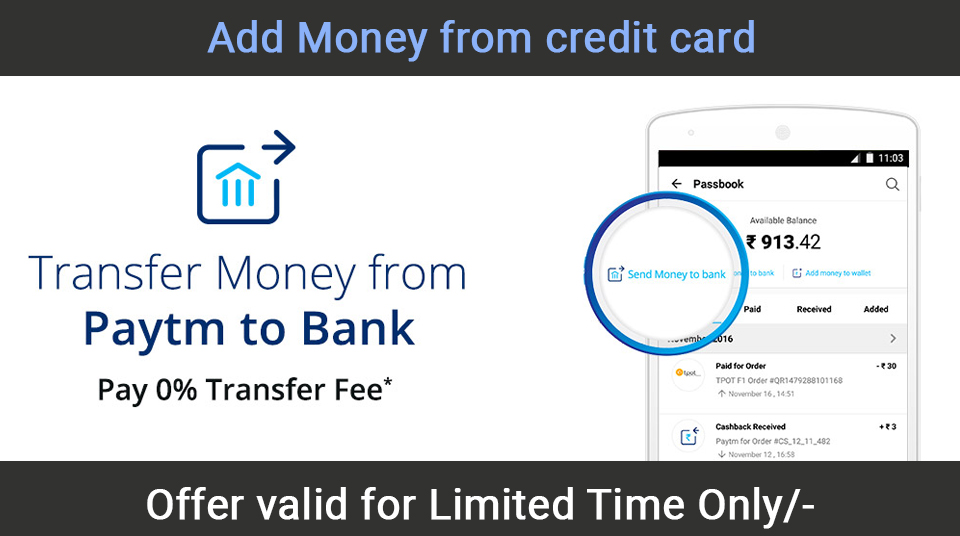 PayTM the most popular online wallet company which provide recharge, bill payment and other services to user in india. PayTM is come with new feature of allowing their users to transfer their wallet money to saving bank account for free.
Earlier they were charging 4% on transfer of wallet money to bank account for various reasons some of them listed below.
Why they were charging earlier
MDR Charges: MDR are charges of payment gateway companies charge when you transact online. How much they charge read here.
PayTM want their money to shop on their platform only: PayTM provide huge cashback on products for buying online which is up-to 20% to 60%. User usually shop on PayTM and transfer their cashback to bank account, therefore paytm not getting much benefits.
Why they allowing this service for free
Since RBI has made rule of mandatory KYC, Transactions on PayTM is declined sharply. As most of their user is not willing to give their aadhar card information to wallet companies.
Marketing Strategy
To attract those customer PayTM has start this services again for their customer. Using this feature user will able to get emergency fund for paying their credit card due or other payments where credit cards are not applicable without paying any interest. Which will save their money.
It might be possible that paytm will revert this facility soon. So if you are looking for short term cash, then get it now.
How to transfer money to bank account
Comments Your Suggestions