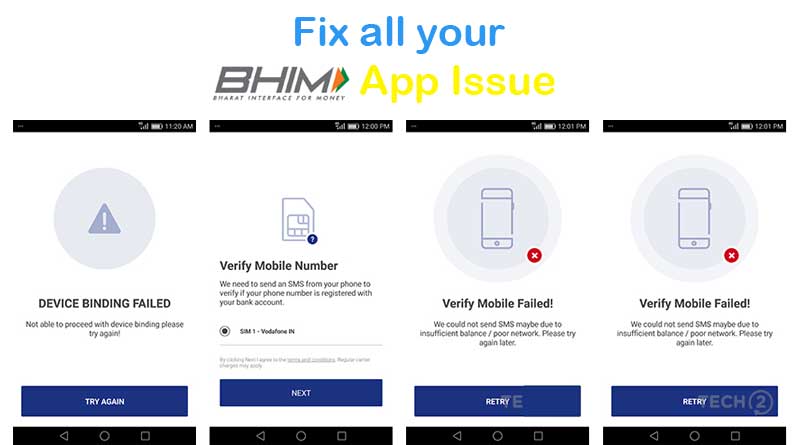 BHIM app launched by Indian prime minister Mr. Narendra Modi on 30th December 2016. It's a very easy and best app to transfer money from one account to another. BHIM app becoming popular in people because of its features and free service. Banks generally charge for any amount transfer using NEFT and IMPS. Which very from 5 rs. to some percentage set by banks. NEFT takes 4-5 hours to credit amount in account and NEFT facility is not available on weekends and after 5 PM. Using IMPS you can transfer money within seconds, but again these facilities are not free.
Why BHIM App should use!
BHIM app using UPI mode for payment which transfers your money within seconds and it's completely free. It does not end to transfer money in an account you don't need to add him as beneficiary. Just enter his UPI id and amount and you are done.
Recommended Articles
If the third party doesn't have UPI id and you can use his aadhar no to transfer amount. The amount will be credited into the bank which has his aadhar no registered. It also leverages you to transfer amount using bank account no with IFSC code.
[the_ad id="685″]
BHIM users were not able to use their account. It shows error "UPI registration failed" or "BHIM App Error Device Binding failed". This issue is not coming for new users but it also comes to new users as well.
How to Fix it?
Here we will provide the solution for this issue. BHIM app is working with the SIM which is registered in your bank. Users have a dual sim phone with two sims faced this issue. This issue exists in BHIM app from the beginning.
This issue is resolved just to put your sim into the primary slot. To fix the issue of "UPI registration failed" Put your SIM registered in your primary or sim 1 slot. Remove your another sim card. Start the registration process of BHIM app from beginning and you are done. Now put your another sim in your phone and you will not have any issue further.
Comments Your Suggestions