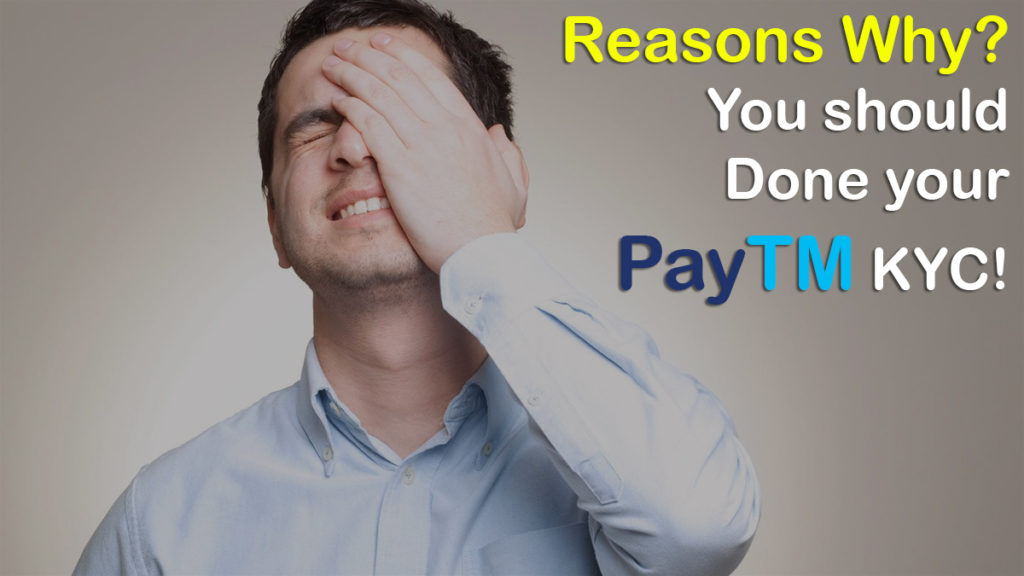 PayTM is an Indian e-payments and e-commerce brand based out of Delhi NCR, India. PayTM is launched by Vijay Shekhar Sharma CEO of One97 in August 2010. PayTM, India's top digital payment firm having more than 5 million users.
After RBI's mandatory KYC rule, consumer have made distance from digital wallet companies and threaten them to stop using their apps.
Now the question is can you still use paytm if you have not done KYC??
Answer is yes.
PayTM feature can be used as usual are's:
Recharge and payment of bills: user can use PayTM for their mobile recharge and other bill payments as usual with spending limit of 10000 per month.
Pay at merchant: user will able to pay at vendors points using scan and pay feature.
Add money: user will able to add cash using their debit card and net banking up to 10000.
Below are some features PayTM known of, you will miss if you have not done KYC.
Spending will be limited to 10,000 per month: If you are using paytm regularly you know there is no spending limit in paytm. Limit is on keeping money into paytm wallet which is 20,000 for non kyc or 1Lakh for kyc users. Now for non KYC user it will become 10,000.
Adding money using credit card: You have credit card and not done KYC then you are doing big mistake, wonder why? because you are loosing all benefits of using credit cards. Read benefits of card here
Not able to transfer PayTM cash: PayTM is very known for giving money for sharing part. People use PayTM widely for shared payment. For any party, ride or other spending. Since you will not able to transfer money you can't pay your credit card bill using another card bill.
Don't loose these benefits do your KYC now
Comments Your Suggestions