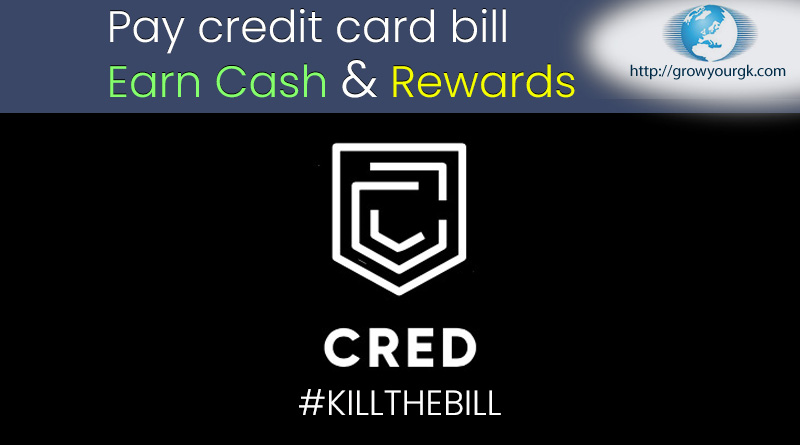 Kunal Shah, the founder of mobile wallet and utility bill payment website FreeCharge which was acquired by Snapdeal in 2015. Now Kunal Shah is ready to start his second innings in finance sector with its new mobile only application "CRED". After making our utility bill payment easy and rewarding, now he is focusing to make our credit card bill payments even more rewarding.
We should admit people like me have more than one credit cards. We own them because we know how we can make more money using our credit card. But it can only happen when we pay our credit card dues on time. Different banks have different due dates for their cards, and there always comes a time when you happen to miss a payment and get charged with a late fee.
Missing of payment also affect our credit score, therefore it become must to use CRED app. it will not make your payment easy but also rewarding.
Cred app feature and reward
To use cred app you just need to enter your mobile number and verify it with OTP. Now enter your first name followed by second/surname. Cred app will verify your details from RBI and credit score authority for verification and card details you have and list them in your card section. Cred will show last digit of your card number. All you need to enter your missing card numbers. They will add 1 INR in your card to confirm.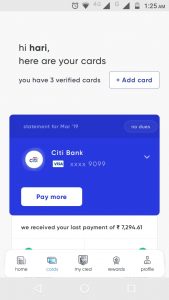 Earn Cred reward
When you sign up your will get Cred point similar to your credit score. To check your credit score they have tied up with Experian and CRIF. Now CRED will let you know about your card bill with its last due date. For every one rupee of bill payment you will get one cred reward.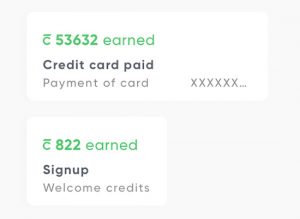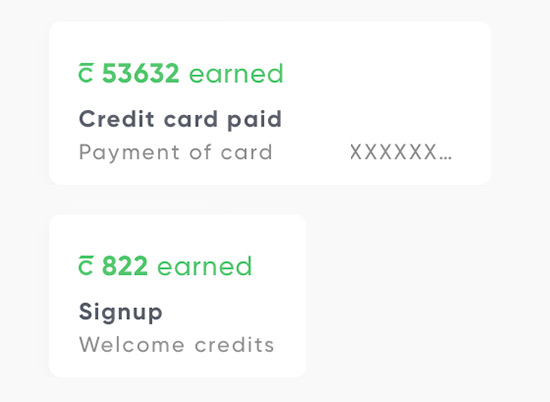 Free Credit score
Since CRED is a members-only app they will sent your detail report of your credit score. Credit score help us when we go for home or personal loan. Some banks charge differently for credit scores.
Redeem cred reward point
Reward earn in cred will be available in your my cred section where your cred reward summary is available with your credit score with Claim reward button. It will redirect to list of rewards available on cred app. Just click on reward you like and hit the button get this.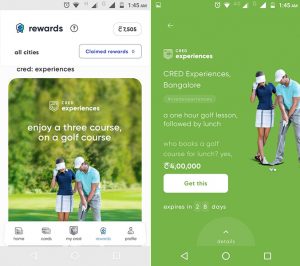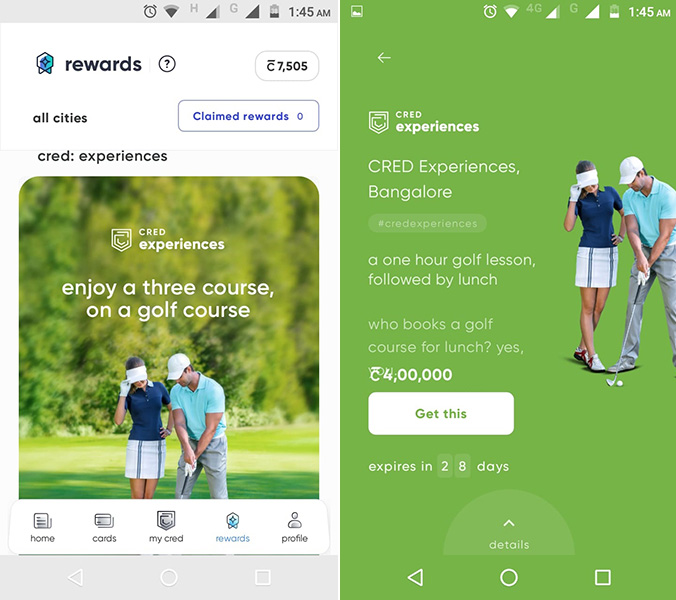 PayTM vs PhonePe and Cred app
Like cred paytm and phonepe also gives you the credit card payment feature but they don't provide any rewards against it. But cred let you earn 1 cred reward point for every rupees you choose to pay using cred.
Payment transfer time
Unlike others cred don't take 2-3 days to credit your money into credit card. It means if months last day is your salary day and your credit card due date is also same. Then you can't afford other payment options like PayTM etc. Because they took at least two days to reflect amount in credit card statement. But cred credit your payment in same day.
Killthebill feature
Cred's most rewarding feature is "killthebill", where they will ask to burn your cred point which will let win cash. They have three category to win cash for 1000 cred point to win up-to 1000 rs., 5000 cred point to win up-to 5000 rs. and 15000 cred point to win 10000 rs.
I have won a maximum of 2246 rs. Screenshot attached below.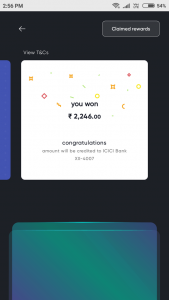 Cred customer care
If you found any issue or query tap on profile section available in right side in bottom. Where there is a option of support where FAQ's is there. If it still not able to solve your query at bottom of FAQ tap on Need more help.
Which will enable contact us button tap on it and choose other issue and they will reach to you ASAP.
Download CRED app
For Android User
https://play.google.com/store/apps/details?id=com.dreamplug.androidapp
For iPhone User
https://itunes.apple.com/in/app/cred-pay-credit-card-bills/id1428580080
Comments Your Suggestions