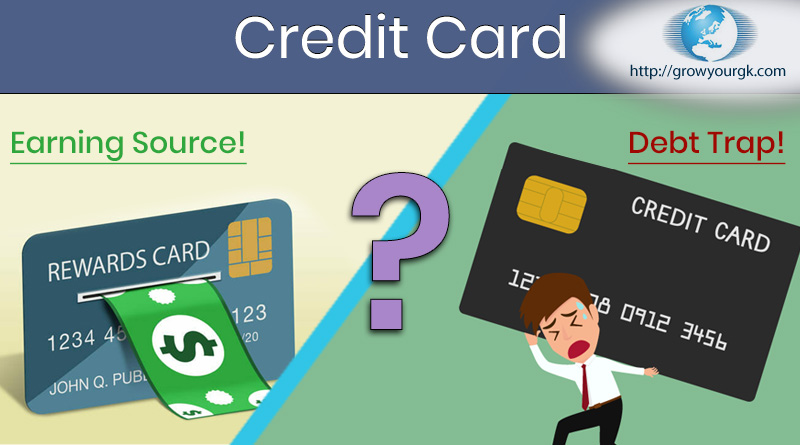 For credit card we don't need any details more less everyone knows about it. Mostly people knows it as a "Debt Trap" for user. Even wise and wealthy people suggest to ignore it. But are they really a debt trap? Today we will learn how it can be a earning source too.
Before explaining how credit cards can be earning instrument. We have quote from the Frank Abagnale, who was the real-life inspiration for the movie "Catch Me If You Can." Where he says.
Credit cards remove 99.9% of risk from his purchases, because the banks pay the vendors, not him. In the case of disputes, banks have vast legal resources to get their money back compared to an individual who paid out of their own pocket.

Frank Abagnale (from movie Catch me if you can)
Why we should have credit card?
Fraud proof
As describe in about quote any fraud or miss payment done on your credit card is not your responsibility. unlike cash or debit card payment credit card companies don't pay merchants instantly. Fund transferring process took a week time. Means you have time to report any fraud and since you have not spend anything from your pocket, you don't need to worry. All you need to do is complaint of fraud.
Be a hero
You have spending diary in form of credit card bill. Which can be use to recall the place you went on special dates like birthday or anniversary. All you need to do is open the card bill of that month and now you are the hero who remembers everything.
Self Introspection
When we use cards for our spend we have record of expenditures in form of credit card bill. You can analyze your spending behavior and control your spending nature.
How we can earn from credit cards?
Selection of cards
To earn from credit card we have to very careful about the selection. First analyze your expenditures in which you spend most like fuel, bill payments, restaurants and movies, offline or online shopping. Bank and companies provide cash back and instant discounts for specific category and stores.
Cashback and Instant discount on online stores and bill payments
Online companies like flipkart, amazon, bigbasket etc. provides cashback and discount regularly. Which help you to save lots of money.
Like bigbasket give 20% cashback per month up to 500 rs. Means you can save 6000 rs/ year. Remember "penny save is penny earn".
Many cards offer up to 5% cash back on every bill payments like mobile recharge, electricity and insurance premium payments.
Annual fees waiver
Most cards come with annual charges. You must ask them to remove this fees or the spending limit for waiver charges. Mostly card has spending limit to get a waiver from annual charges.
Redeem your points in cash
Always ask your card company for cash redemption of your reward point. Cash value of redemption can vary from 0.20 paisa to 1 rs per reward point.
Short term money
We also maintain at least one no-fee zero interest rewards card for large purchases and short term emergencies which may arise. This card allows a very cheap way to borrow money short term for a one time two percent fee for up to 18 months.
Ask for fees or interest charges waiver
If any reason you have missed the due and card companies charge for late fee and interest payment. Just admit the mistake and ask waiver of fee and other charges. If you have a good payment history they will definitely do that.
Earn interest on cash
You are using a credit card instead of cash you have in a bank account. Card companies provide 45 days period to pay your dues. Means you receive interest amount on money you have to spend. They'll not make you rich, but they're a good source of small savings.
Credit score improvement
Credit card company always looking for good borrowers to lend their money. The more attractive you are to your lender, which often means the lender bumping your credit line to bigger numbers. In other words, they're willing to let you borrow more.
Paying all dues on time can often result in a solid jump – sometimes by 30–40 points or more – in your credit score.
Which will help you to get lenders when you require large money.
Recommended Articles
Things you must do to pay credit card bill due on time?
Keep in mind to earn from the credit card you have to be very disciplined for paying dues of the credit card. Credit card companies earn when users miss their due payment or take loan/EMI. They charge a huge penalty on missing dues and charge finance charge.
Always make a full payment
you should try to make your payment before the last day. Sometimes last day could be a holiday or you are in a place where connectivity is a big concern.
Set automatic payments in full
Our first priority should be never missing of card payment. Especially If you are too busy in your work or not good at remembering things. Set automatic payments in full for all cards.
Comments Your Suggestions