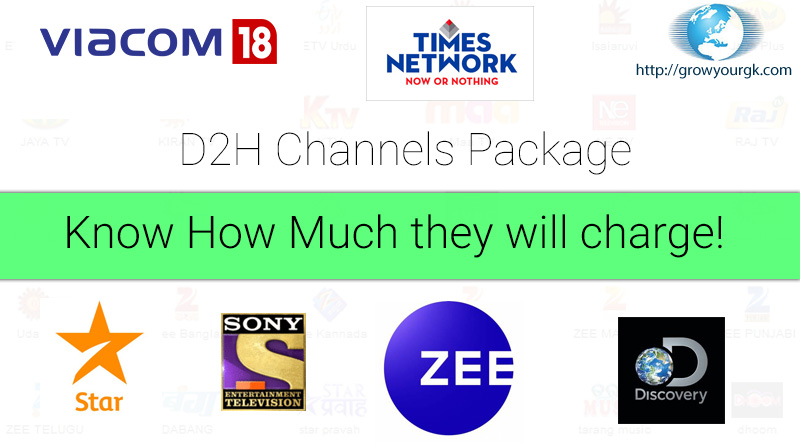 December 29 has passed and TRAI regulations for DTH pricing are in effect. TRAI has given consumers time till January 31 to select new plans. Out of estimated 800 TV channels around 332 channels have already declared their prices and remaining channels can be assumed to be free known as free-to-air (FTA).
After googling around web, we found its very difficult to find accurate price of channel groups as every channel group has provide their own pricing at their website. We have collected all those links from different channels, So that it will be easy for consumers to subscribe.

STAR India channel price list
Star generally popular for their exclusive rights of sports series. You are a sport lover it will going to be heavy on your pocket. Star India with its subsidiary Asianet communication has total 51 channel, which include Hindi, sports, national Geography, NetGEO and other state language. Including Hindi and other language. Star India Hindi Channel price is Rs 49/month*. Which includes 12 Hindi channel including 4 sports channel, National Geography and NetGEO below channel given in image.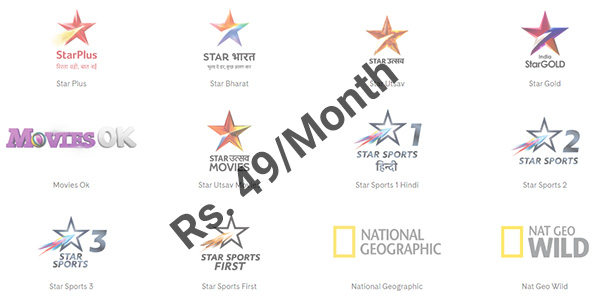 But if your are sports lover and love to see matches live You have to spend Rs 30/Month more. Which becomes Rs 79/Month which gives you 7 more channel mentioned in below image.


Star India channel price for other language are listing at URL.


ZEE Entertainment channel price list
After Star India Zee Entertainment has maximum regional and Hindi channels. It has total 41 channel and they clubbed 24 channel in one bouquet at price of Rs 45/Month, Included channels list is mentioned in below image.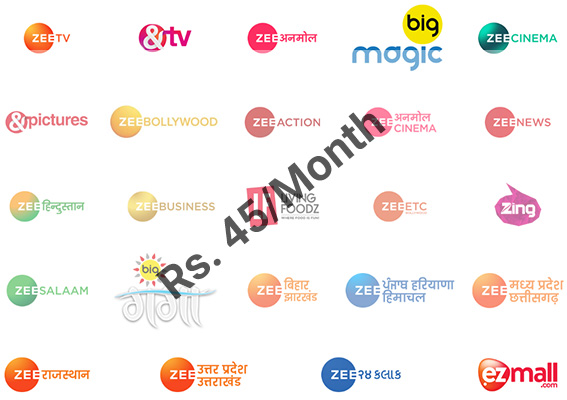 If you love to see english movies and shows, you have to pay Rs 15/Month more for 3 channels zeecafe, &Flix & wion. If you wish to take whole package of Zee Entertainment which includes 27 channels at Rs 60/Month*.
For more detail visit to zee entertainment website.
SONY India Channel Price
Star and Zee most popular channel group is Sony. Sony has declared 25 pay channel including their sports and regional channels. For Hindi speaking audiences they have come up with Silver package priced at Rs 31/Month* for SD version and Rs 63/Month* for HD version. Silver package bundled with 7 channels of SET, SAB, Max, Max 2, Wah, Pal and kid channel Yay!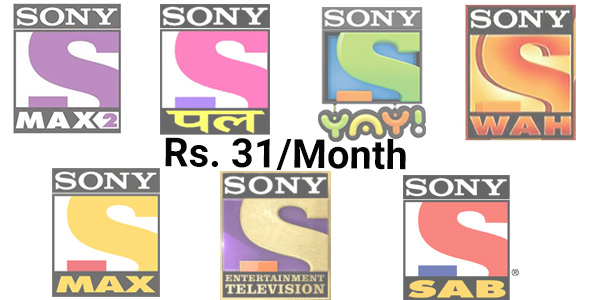 Apart from this they have announced two sports pack – Sixer at Rs 39/Month* for SD and Rs 59/Month* for HD version. Which includes Six, Sony ESPN, Ten 1, Ten 2 and Ten 3.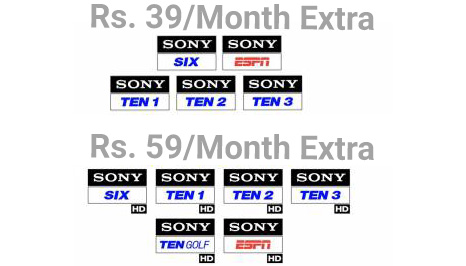 VIACOM 18 India Network
Viacom 18, a joint venture of Reliance Industries which controls TV18 network in India. It also includes MTV, Histroy 18 and 3 kids channel Nicolodeon, Nicolodeon jr and Sonic.
They have launched Hindi value pack at price of Rs 25/Month* for SD and 35/Month* for HD version. viacom channel price includes 20 channels with 3 kids channel.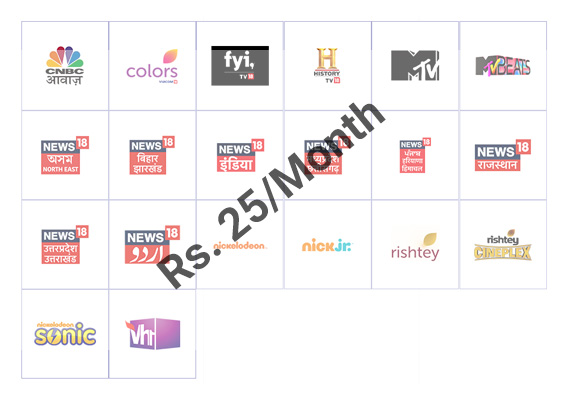 For more options kindly visit to their website link.
Discovery Channel price
Discovery India which has set of informative channels like Discovery, TLC, Animal planet and Kid Channel Discovery kids. They have kept their channel price very low and come up with two basic pack.
Discovery channels are available at Rs 8/Month* for SD version and 10/Month* for HD version. Whole package inlcudes 9 channel including 1 regional channel.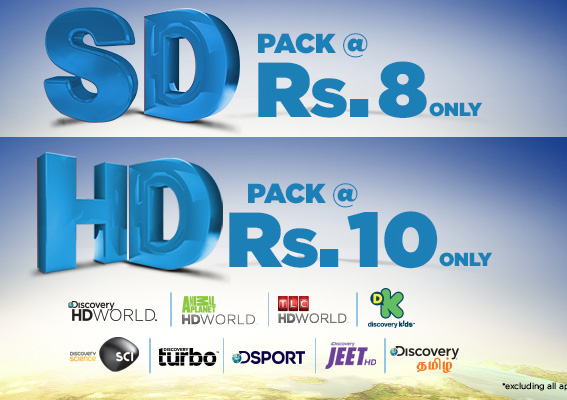 For more information visit the URL.
Times Network value pack
Times network which major runs news channels also have music channel like MNX & zoom and movie channel MOVIES Now, has kept price Rs 13/Month* for all their channel MOVIES NOW, TIMES NOW, ET NOW, ROMEDY NOW, MIRROR NOW, MNX & Zoom.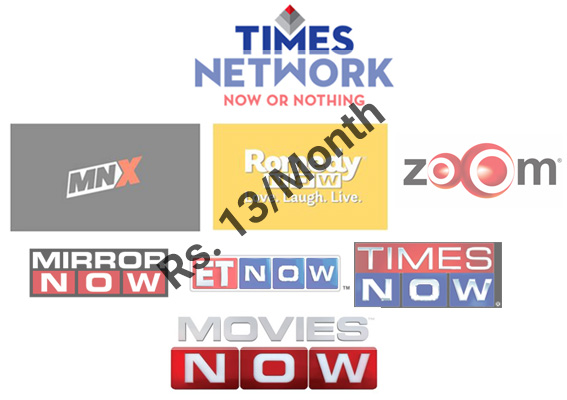 *GST(18%) not included in price. Final price will be (Base Price + (Base Price * .18) = Final Channel Price) 
Comments Your Suggestions