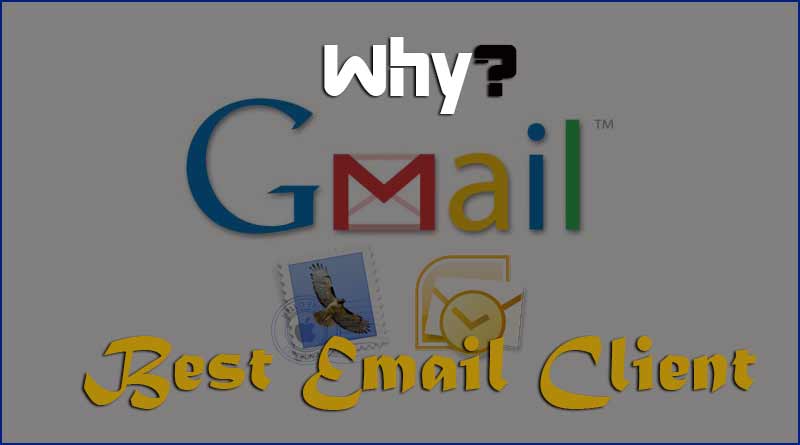 Google launched its Gmail service on April 1, 2004. But do you know since this service is launched on 1st April which is also celebrated as April fool day. Most people don't believe of its launch.
Now today more than 900 Million people using Gmail as email client. Have you noticed why Gmail is become so popular is very short period of time since other email clients like Hotmail, yahoo mail is far older then Gmail. We will let you the special feature because of which Gmail is world's most popular email client.
Launched with 1GB mail account storage
When Gmail is launched web space is very costly, therefore email clients like Hotmail and yahoo provides only few MB for mailbox.
For example yahoo mail provides only 2MB mail account and Hotmail gives 5MB.
Now you can imagine what will happen if your friend sends you mails with 5 attached images. Yahoo provide extra space for their mail account in its premium option which is costlier to user, off course nobody wants to pay the money.
But then came Gmail with 1 GB storage and everybody start shifting to it.
No need to worry about attachement
Common mistake we all did that we write for the attachment but missed to attach the file. But now gmail will remind your
For Example: If we writing the mail in which I had written in the text body that I have attached document with this mail, but I forgot to attach the file and was sending the mail, but suddenly a notification popped up.

But notification will not come if I write the sentence such as will attach in next or I will attach the documents in separate e-mail. Isn't it great?
Undo your sent mail
We can undo sent mail with in few second of sent. We just need to enable the undo feature and set the time interval for undo time.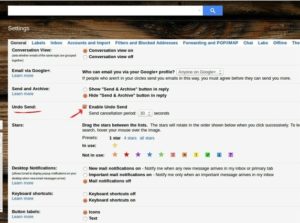 By default it is set for 30 second, Gmail hold the send mail process till the time elapsed you have set for undo.
Gmail didn't recognize dot exist in mail id
If you have dot in your email id then no need to remember it, because Gmail don't recognize dot in email id. Mail id abc.xyz@gmail.com is same as abcxyz@gmail.com both mail sent to any mail id will receive at same email account.
Can create any no of email account you want
Gmail has silent feature of ignoring characters appear after + sign. For example abc@gmail.com is same as abc+xyz@gmail.com.
You can get benefits from those websites who provides extra discount or benefits for new registration as many as times you want.
For Example: LensKart providing first frame free to its every new user you can get as many First frame for free using your single gmail account.
Comments Your Suggestions