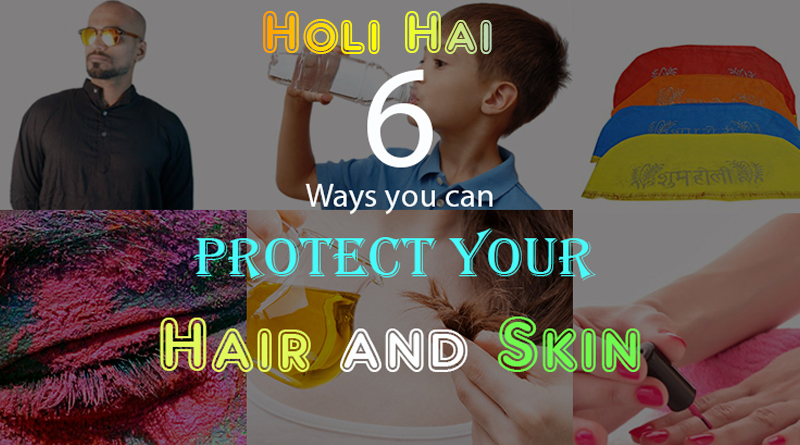 Hair and Skin: We like to put colours on hair and skin on others. To keep it safe apply oil on skin and hair.
It will put a layer on your skin and hair and keep safe from colour harm. You can also use Holi caps while playing with colour to keep safe your hair.
Clothing: Use dark colour full sleeves cotton clothes. Synthetics would be sticky and denims would be heavy once they become wet completely.
Always keep it in mind
"The more you cover your body, the higher are the chances of saving your skin from colour harm"
Nail paints: Holi is festival of colour and we use hand to apply colours to our friends and family. Some colours might harm your nails badly as lots of colours have chemicals in it. To protect your nails apply nail polish on them as this will give a protective coat.
Water: Keep drinking water in any modes to keep your skin hydrated.
Lips and Eyes: Mostly people smear faces with coloured powders. People using lenses or glasses should not use it on festival day. But if you cannot do without glasses, just be careful while applying colour. Edges of your specs might hurt your face.
For lips, apply a lip balm generously.
Don't get waxing, threading, facials or skin treatment done at least 3-4 days before Holi.
Soothing: Some color might not suit your skin. Try to keep an aloe vera gel, cucumber juice or at least a rose water bottle. Just in case get some irritation from a color, these would act as soothing agents.
Comments Your Suggestions