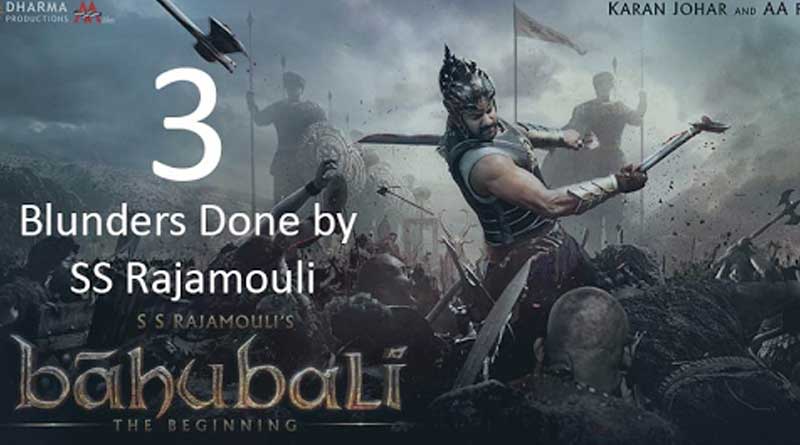 Movie Bahublai – The begining released on 10th July 2015. Bahubali originally made in telugu and tamil lator on dubbed in Hindi. It has highest budget in bollywood history at its time of release. It also recorded the highest box office collection in screen.
Film Bahubali produced by shobu Shobu Yarlagadda and Prasad Devineni, Directed by SS Rajamouli. Prabhas, Rana Daggubati, Anushka Shetty and Tamannaah are in lead roles. Movie also have Ramya Krishnan, Sathyaraj and Nassar in supporting roles as well.
SS Rajamouli done his best in stroy and visualization of film. In result Bahubali – The Begining record massive collection on box office. In spite of Rajamouli great work, he missed few flaws in his movie. We can call it unnoticed blunders of movie. Lets see those blunders.
Also see Blunders in Bahubali 2 – The Conclusion
Holding the Rope
In the begining of movie Sanga told its people to save the child. They knot the rope with them before diving into the river.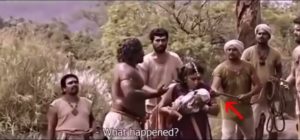 In next scene sanga people are already out from the river but other people have still hold the rope. Whom they are stopping to drove.
Blouse design
In romantic song "Panchi Bole hai Kya" of bahubali. Did you noticed the tamana blouse, if not then check it.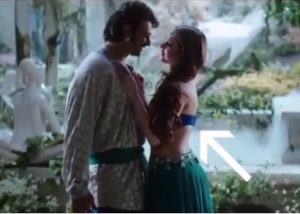 In first scene tamana used the blouse didn't have knot on its back.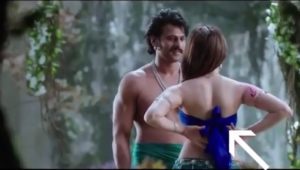 But in second scene it has. Isn't it amazing!
Tension of Rope
While falling the statue of Bhalla Dev, Suvendu catch the rope and start pulling it and statue stopped from falling, But did you notice the tension of rope suvendu holding while he pulling the rope.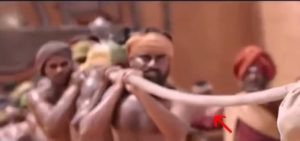 Don't you think rope tension should be on it highest level, but its very loose seems nobody is pulling it.
Comments Your Suggestions