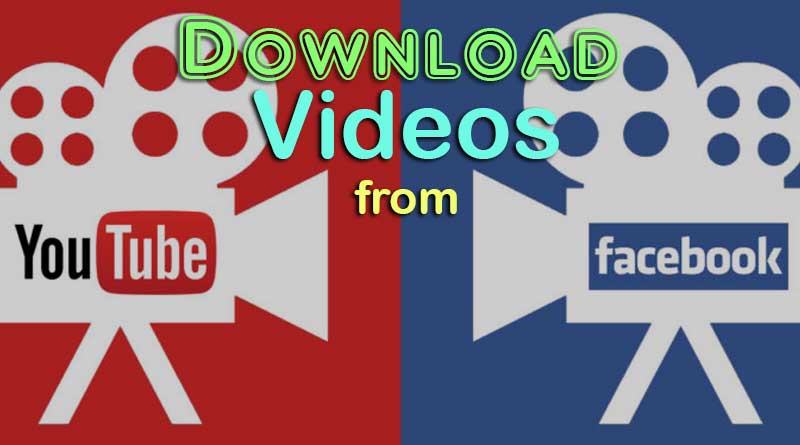 We all love to see or listen beautiful videos or songs. It could be anything song, dance performance, jokes, tutorials etc. Few people collect these videos or mp3's and share it with their friend and relatives to spread smiles.
Studies shows people prefer videos to learn as compared to books or articles available on websites. Internet reach to people is increasing day by day. Using internet people learn social media as well, social media provide the platform to increase your reach and connectivity without being physically their. These platform are the best place to share video or song.
Youtube and Facebook is become top social platform where people put their personal or channel videos. Youtube is not only popular for personal or channel videos like song or movie trailers. Sometimes people put whole movies their. Now people starts putting learning videos too. You can easily find tutorials of making dishes, ice-cream, learn swiming or any technologies.
The only problem with social media is you have to be on internet all the time you want to see these videos or tutorials. People even download software to their PC's to download those videos. Which put their machines on higher risk of any virus. Video downloading software can have some inbuilt programs, which could harm your computer. These software currently made for youtube videos only you cannot download facebook videos with these softwares.
But the fact is we don't need any software to download youtube or facebook videos. We will let you know how.
Download YouTube videos
For video content like movie, song, tutorial youtube is most popular website. It provides the easiest way to download youtube videos. All you need to do is replace everything
comes before youtube.com with "ss". This will redirect you to website http://en.savefrom.net with download link for that video. just click on it and enjoy.
For Example:
You want to download video available on youtube with URL.
https://www.youtube.com/watch?v=ewawPqBRNGI
Now replace "https://www." with "ss", that's it. You are on website have button download, click on it and enjoy.
Download Facebook videos
Facebook is also getting videos day by day. Videos uploading count is increasing day by day. In order to order video from facebook you need to right click on video and click option
"Show video URL".
Copy URL and open below website.
http://en.savefrom.net/9-how-to-download-facebook-video.html
Enter your copied URL into it, download link will comes. Click on it and enjoy.
Comments Your Suggestions