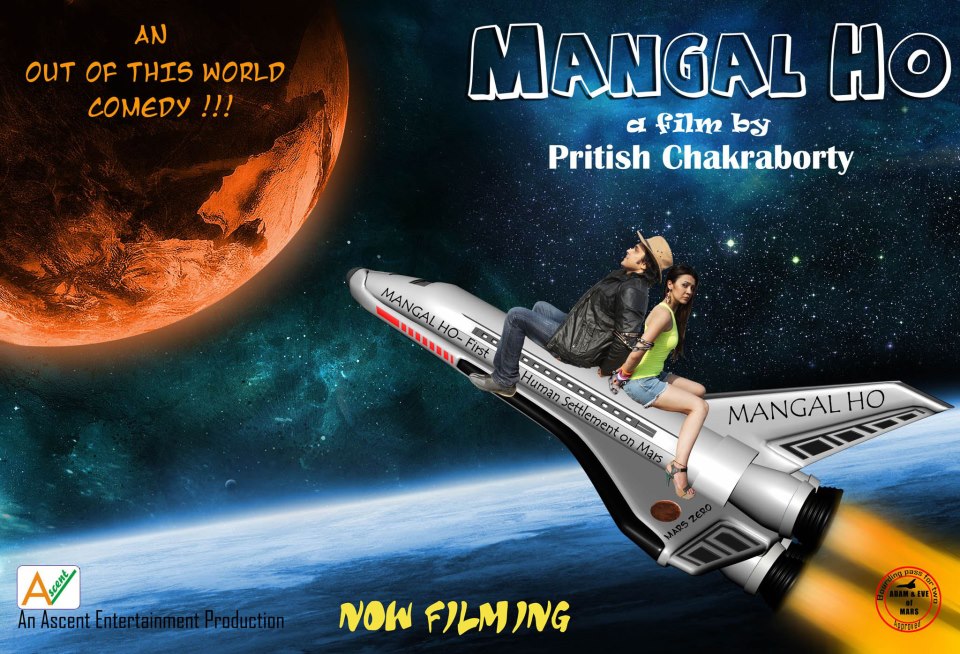 Writer Pritish Chakraborty is coming with his upcoming movie "Mangal Ho". Special thing about this movie is Pritish Chakraborty is in lead role and director too.
Seems pritish making this movie to debut itself in commercial hindi films. Mangal Ho has been jointly produced by Ascent Films Pvt Ltd and  Media Pvt Ltd. Film is set to release on 11 August 2017.
Mangal Ho is first indian comedy and science fiction film on mars. Apart from pritish, annu Kapoor is playing the role of an eccentric genius scientist and Sanjay Mishra (actor) is essaying the role of a miser Bengali Businessman.
Mangal Ho is film about the first Indian civilisation on our nearest neighbour planet Mars.
Pritish Chakraborty said
It is the first entertaining comedy film in India on the topic of Mars our tag line revolves around the theme first Indian civilization on Mars.
Movie Trailer
Comments Your Suggestions