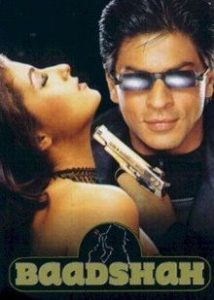 Shahrukh Khan, Twinkle Khanna, Johnny Lever, Raakhee and Amrish Puri starrer film "Badshah" released in August 27, 1999.
Shahrukh Khan opposite Twinkle Khanna in lead role. Movie is full of comedy, In this movie shahrukh khan has played the role of private detective. Film story is inspired from films such as Nick of Time, Rush Hour, If Looks Could Kill, Mr Nice Guy, The Mask.
Director Abbas-Mustan make a big continuity mistake, Do you know what was it?
Scene start from gambling table where villain playing with shahrukh khan. Shah rukh khan have a little beard. in next scene when shahrukh is fighting it is still there.
Aamir Khan also did shame mistake in movie?
Waiting for mistake watch below video.
Comments Your Suggestions