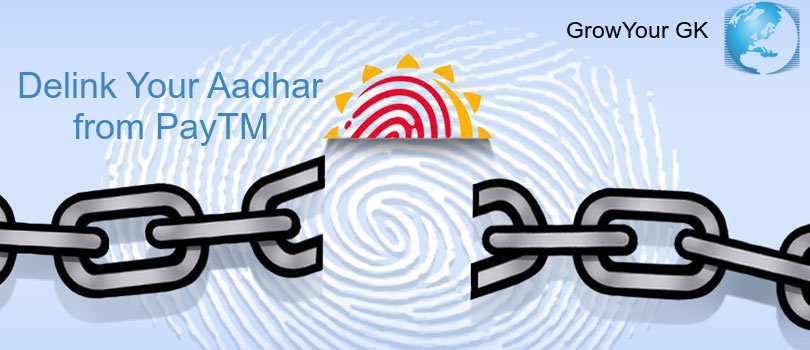 Are you concerned for your aadhar details and don't want to share it with anyone? After the judgement of Honorable Supreme court on aadhar now you don't need to give aadhar details to Mobile carrier company, banks and any other private firms like PayTM, mobikwik etc.
Since its not mandatory to provide aadhar details to private and mobile companies but millions of peoples have already provided the same to these companies. What can do now?
What is already provided the same?
After SC judgement court has given right to consumers for delinking of aadhar details from these companies. Here we share the process how to delink your aadhar details from banks and paytm.
Delink aadhar details from bank
Currently there is no online process to delink aadhar information, but you can visit bank and ask for aadhar delink form. After submitting the form your aadhar details will be remove from your bank account within 48 hours.
Delink aadhar details from PayTM
To delink your aadhar details from your PayTM wallet, you need to follow the below steps.
Call to PayTM customer care no 01204456456 and request them to send the mail of delinking of aadhar details.
You will received the mail from PayTM and the will ask for your aadhar softcopy to verify identification.
Reply on same mail with softcopy of your aadhar. You will receive the confirmation mail from PayTM for request recevied.
Your aadhar details will be removed from PayTM wallet within 72 hours. You can verify the same.
Comments Your Suggestions