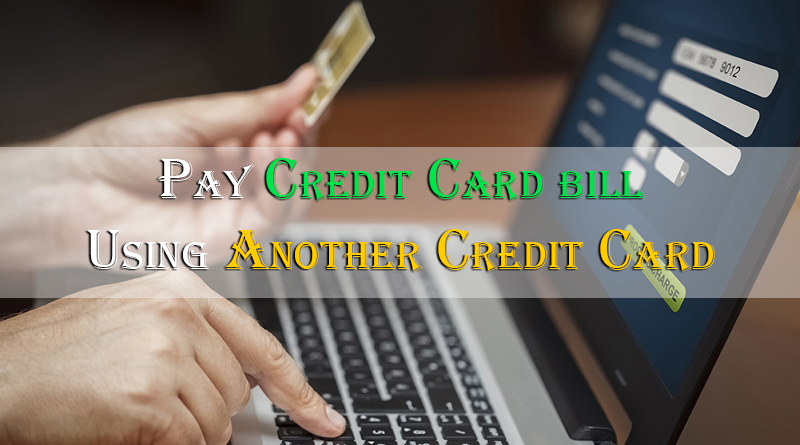 Being a credit card user every user will have this question once in his mind that "Is it possible to pay credit card bill using another credit card?" Here we will talked about the options of paying credit card bill using another credit card and their charges if any.
There is no direct way of plugging your credit card number to pay for credit card bill. However there are option to do that depending on how much you are willing to pay (in fees, charges and so on) to get this done.
Balance Transfer Facilities
Banks like SBI, Kotak bank provide credit card having facility called balance transfer which attract 2% (Depending on bank's) as fees plus service charge.
Withdraw Cash and pay bill
Every credit card has cash withdrawal limit from 5% to 25% of credit card limit (% of limit depends on Bank). This will attract cash advance fees and interest. I personally not recommend you to do that, as it is too much expensive.
Pay with PayTM
Most of people using credit/debit or other card are very well know about PayTM. Recently PayTM has start its payment bank services, every PayTM user is now account holder in its paytm bank.
PayTM is accepting deposits from credit card as well for their services like recharge, booking, shopping etc. As PayTM is functioning as bank also it gives its user to transfer their funds into their other bank accounts as well using IMPS service which is instant and 24×7 transfer, paytm doesn't charge anything for fund transfer for their KYC customers.
KYC customer are those who has verified their paytm account by providing valid ID proof like Aadhaar Card, Driving License etc. User doesn't who has not verified their account can transfer only 5k with charges of 2% of transferred amount.
Steps to pay bill free.
Create PayTM Account
Done KYC for the same account
Add Cash from credit card to your PayTM Wallet and Transfer it to your bank account.
PayTM currently don't take any charges to transfer any amount to your bank account.
Comments Your Suggestions