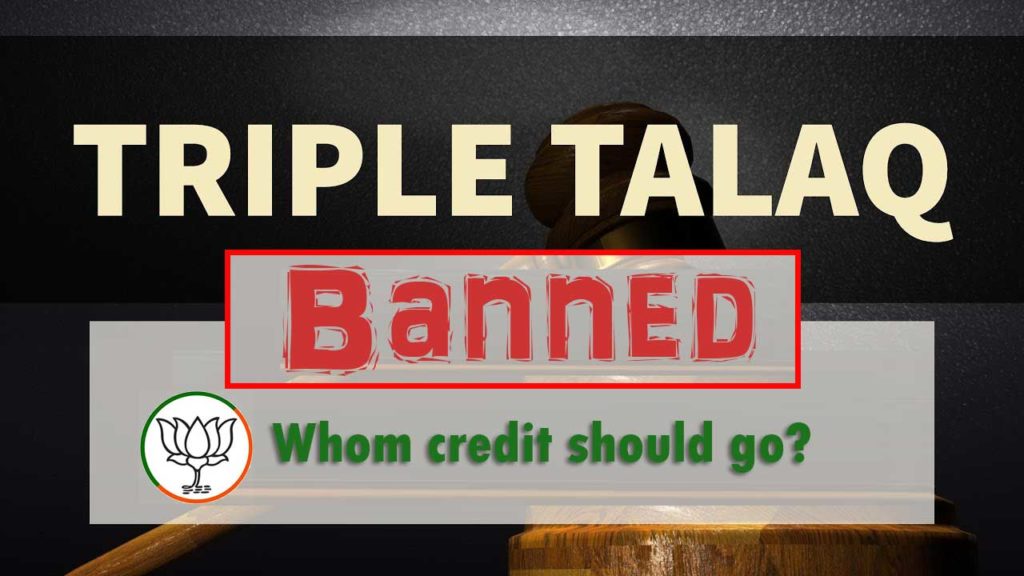 Supreme court of India has abolished the Triple Talaq practice. Everyone has welcomed the decision of the court. India is not the first country which has banned instant talaq, 22nd country has already regulated triple talaq, abolished it or laid down.
Now BJP wants to get benefits from Supreme Court verdict. But do you think some credit should be given to BJP. Here we will elaborate things and help you to decide.
Why BJP should not any get Credit
BJP claiming for credit for their stand they make in Supreme Court against the Muslim personal law. But never tried to make any law to abandon the law. Especially when they have a clear majority in lok shabha.
They did it because they don't want to be targeted by the opposition for interfering in personal law. They might lose their base in the Muslim community if they come up with any law related to Triple talaq. So they played a safe game and went to Supreme Court for abandon of triple talaq.
Why BJP should get Credit
Please do realize that Additional Solicitor General Mukul Rohotgi. He was a lawyer of Union Government and works as per the direction of the government, he presented a strong unequivocal affidavit in Supreme Court that Government favors equal rights and is against triple talaq.
BJP claiming credit for their stand taken in Supreme Court. They said only his government has taken the side of Muslim women in against Triple talaq.
The court has already made a judgment on shayara bano case in favor of Muslim women. But current INC government of Rajiv Gandhi has overruled the judgment of the court by bringing law.
Moreover, people are sure that Modi Govt. will not bring any law which will make the supreme court decision void.
Comments Your Suggestions