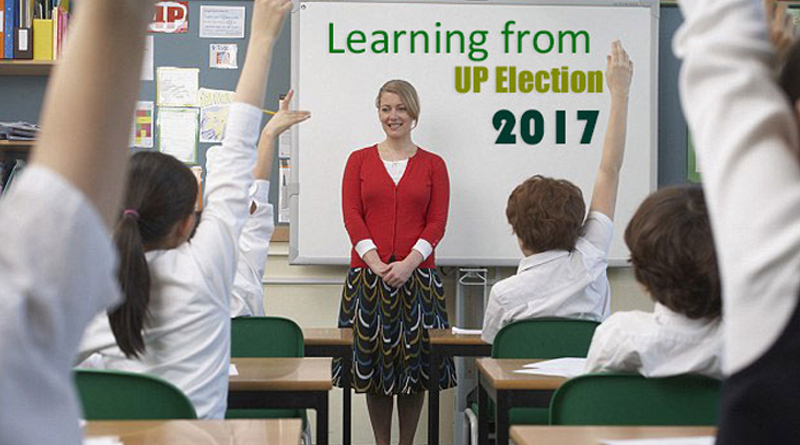 Now that election verdict is out. Political parties are digging itself to find the root cause of failure in UP election. I wonder too after getting massive victory of BJP in Uttar Pradesh. Before election results all exit polls gives majority to BJP, but no one is ready to believe as we have seen the result of Bihar. After analysing I found below points which leads BJP to this massive victory.
Appeasement politics is not gonna win votes
It has been seventy years since India became independent country. We follow democracy in which to rule you have to win elections voted by citizens. From last seventy years we have seen regional parties emerge as a strong force in most of states like TMC, BSP, RJD, JSD etc. Most of parties have gone out of the way to appease the Muslims at the cost of the Hindus.
But education and reach of media is growing over emphasising on caste and religion is a thing of the past, it makes you a caste or religious leader which will alienate many people than you can think of.
The theory of vote banks has been crushed, when you have face that sells, voters will vote for it. Across party lines, across caste lines and across religious lines. The BJP's slogan has always been
"Sabka Saath, Sabka Vikaas"
Development and Good Governance
People are frustrated and they need better answers, when you have ruled the state for five year better keep your report cards ready and not joomla's. Voters will reward those who worked the hardest and the smartest. NoteBan has increased the vote share for BJP. People are welcoming the bold move by Narendra Modi Government. It's Development that matters. No citizen is tied to one particular party for the one good thing that you did 5 years ago, they need new schemes and stuff's every election.
Youth of nation are online and watching your every move, one bad step and your fall can never be stopped. While people of UP seen the major development steps of Modi government like Jandhan Yojana, direct credit of subsity in bank accounts, Swachha bharat yojana, Surgical strike, Demonetisation and OROP.
[the_ad id="685″]
Patriotism or Nationalism
Don't fight over nationalism there are lots of instance in recent past when some parties support an anti-India event. Support given to umar khalid and kanhaiya by AAP and Congress party for their slogan "Bhart tere tukde honge". This sent the wrong message to public and benefited the BJP, which is seen as a nationalist party.
People have so much faith for their army and demanding proof on the surgical strikes by congress and AAP leaders also benefitted the BJP in long run.
Women focused issues
Modi government also keen to solve the women related issues. Modi government launch many women centric schemes like "Beti Bachao, Beti Padhao", "Ujjawala scheme", "Sukanya Samriddhi Yojana" etc. they also very focused to ban the triple talak issue for muslim women's. Which benefitted the BJP by secular muslims and specially by muslims women's silently.
Security of women is become a major propaganda in election after the dimple yadav's rally where SP party workers misbehave him.
Comments Your Suggestions