Add Facebook Messenger to your website
Having live chat on website is very important for companies. Live chat help company to in many way few of them are mentioned below.
Live chat benefits
Reduce expenses: it helps to reduce your call cost and man power needed for calling.
Improve customer service and loyalty: Live chat help to provide better customer service which increase customer loyalty towards company.
Discover customer pain points: Help to resolve customer issue and pain points. It helps company to resolve customer issue faster. 

Other Utility Tools
Implement Facebook Messaenger
Facebook has open its facebook messenger service for all website owners. To implement facebook messenger. Kindly follow below steps, its for free.
Step 1: Create Facebook page for your website. In About section you will find Page ID.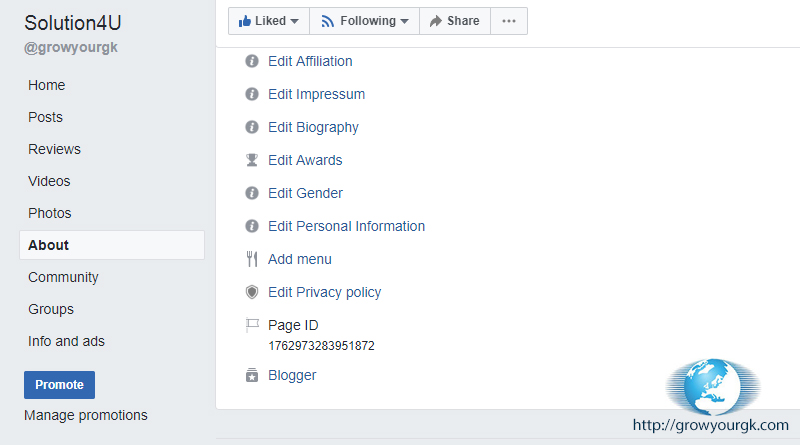 Step 2: In second step we need to whitelist our domain. In Facebook page setting click on Messenger Platform and enter your domain in White-listed domains section.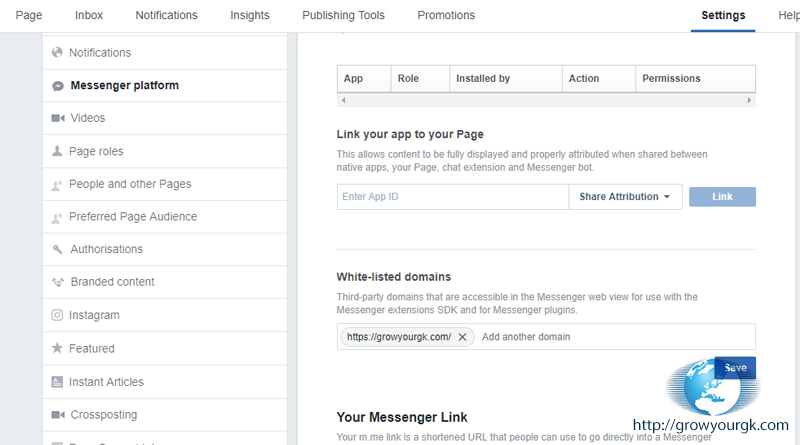 Step 3: Insert facebook messenger sdk in your website. Code has given below just change your facebook page id and you are done.
Facebook SDK for FB messenger
<!-- Load Facebook SDK for JavaScript -->
<div id="fb-root"></div>
<script>(function(d, s, id) {
  var js, fjs = d.getElementsByTagName(s)[0];
  if (d.getElementById(id)) return;
  js = d.createElement(s); js.id = id;
  js.src = 'https://connect.facebook.net/en_US/sdk/xfbml.customerchat.js#xfbml=1&version=v2.12&autoLogAppEvents=1';
  fjs.parentNode.insertBefore(js, fjs);
}(document, 'script', 'facebook-jssdk'));</script>

Facebook Page ID and welcome message
You just need to change Facebook page id you can also change greeting message too.
<!-- Your customer chat code -->
<div class="fb-customerchat"
  attribution=setup_tool
  page_id="1762973283951872"
  logged_in_greeting="You have any request? Let us Know."
  logged_out_greeting="You have any request? Let us Know.">
</div>
Video to implement facebook chat widget
Comments Your Suggestions