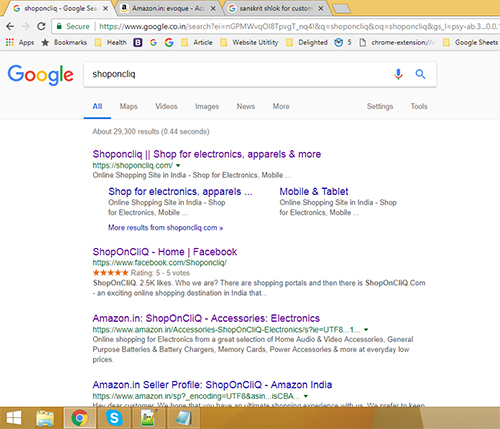 I can understand the fear of loosing money to these small websites, its hard to believe on these websites due to their delivering service or product quality. Money is hard to earn so no one want to loose money.
But I would suggest to have some faith as all website owners are not fraud. Their are some vendors those products are good in quality as well as cheap in price. They have registered them self on popular websites like flipkart and amazon. Sites where we don't hesitate to place prepaid order of more than thousands rupees.
Few of them take courage to build their own website to provide their product on cheapest rate. Now question is how they are selling their price that much cheap.
Because when seller got any sales from multi-vendor websites like amazon, flipkart etc. They have to pay commission varies from 5% – 25% + Payment Gateway Charges + Fixed Charge(10rs to 50rs) + Courier Charges + 10% on all charges extra. Which increase the product cost from 20% to 40%.
Now about their credibility
If these seller can serve your through multi-vendor websites. They will serve you best when you came through their own website "Har ek customer jaruri hota hai".
Delivering service
When its about e-commerce delivering product is most important thing. I doubt that they will able to match your expectation set by website like flipkart and amazon. I got my product in 5 days in Noida.
You can check shoponcliq delivery service in your area by ordering free items provided by them online like transparent back-cover etc. They don't have any hidden charges like shipping cost etc.
They are providing few back cover of Redmi 5A and Mi Note 5 at zero pricing on using promo codes. They want to gain credibility and faith for their product and delivering service.
Conclusion:
My personal experience is good on this website, can't tell yours, I would suggest to give them a try as I did and I am happy with their service and product quality. May be my experience might help you.
Don't make transaction any of such websites first check their profile by searching on google and after verifying their identity decide you should made purchase or not.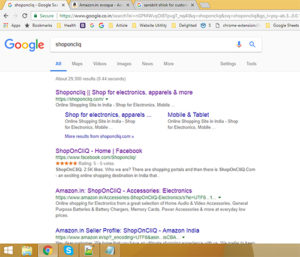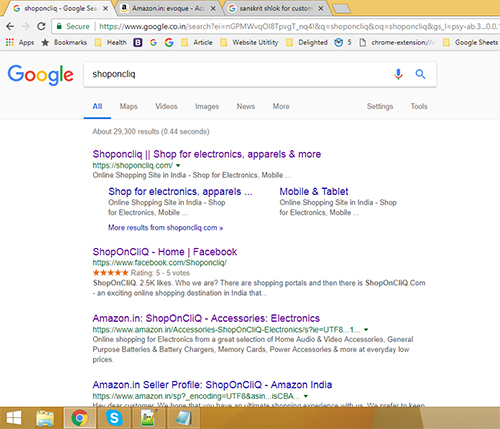 Before my transaction i decided to make transaction I google it on website which shows me their amazon profile, which increase my trust for shoponcliq.
Comments Your Suggestions