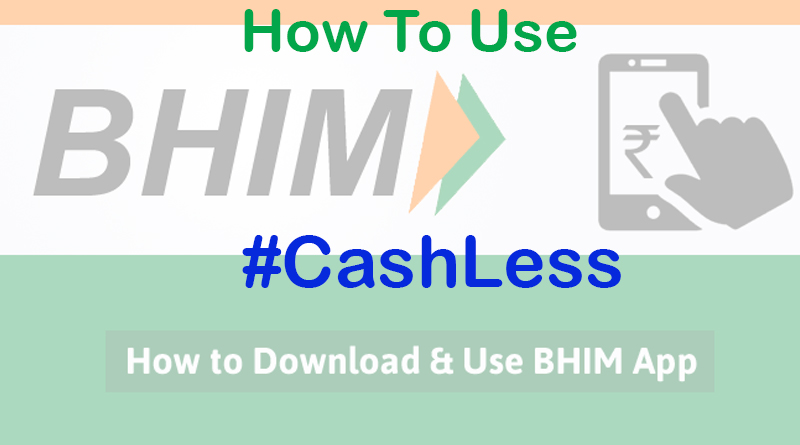 After banned of old 500 and 1000 rupees note government promoting Digital payment very aggressively. In every interaction PM Modi urging people to make digital payment a "Habit" to make India cashless. To promote digital transaction PM Modi has launched many schemes like Lucky Grahak Yojna, Digi Dhan Vyaapar Yojana and many more discount on online transaction on various store and outlets.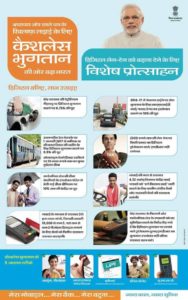 In inauguration of DigiDhan Mela announced the launch of BHIM mobile app to make easier online payment cashless.
PM says BHIM app is dedicated to Dr Bhim Rao Ambedkar – father of Indian Constitution and drew parallels between his contribution towards the upliftment of the downtrodden and he is the core idea of BHIM mobile app.
The prime minister said in Hindi.
Right now, business happens by the way of [currency] notes and coins. That day is not far when all business transactions will be conducted through the BHIM app.
According to reports cashless transaction growth is more than 400% after noteban, and more than 100 crore people have Aadhaar card now. They will launch "angootha chap" facility (bio-metric) will available within two weeks to make it available to everyone. So that people don't know much can use BHIM app too.
Use of this app will increase the participation of people in Lucky Grahak Yojana and Digi Dhan Vyapar Yojana.
How to use BHIM App
First, you have to download the app from Google play store or from the following link:
https://play.google.com/store/apps/details?id=in.org.npci.upiapp
Watch it in video
Once installed, follow the below said step to activate the app:
As you open the app and chose your language ­ Hindi/English and click next
It will ask for access to phone's SMS and phone's state to verify it with UPI.
Next it will ask for permission to allow the app to make and manage phone calls.
Then allow to send and view SMS messages.
Once given these permissions, the app will ask you to select your SIM card. It will show both number if you have dual sim phone. Choose the number registered in your bank account.
The app will send an SMS using your SIM to verify the app.
Once verified, it will ask you to choose your 4­digit UPI pin code/passcode.
After passcode input, you can choose your bank from 31 listed banks.
It will automatically detect your account and show you.
Then it will show a screen with options ­ Send, Request and Scan and Pay
This means you have successfully set up the app and it is now ready to use.
You can also view your profile, records of transactions and by clicking on Bank Account option, you can reset or change your UPI pin. By clicking on three dots on right top corner, you can change your bank account if you wish to switch to another account from the current one.
Comments Your Suggestions