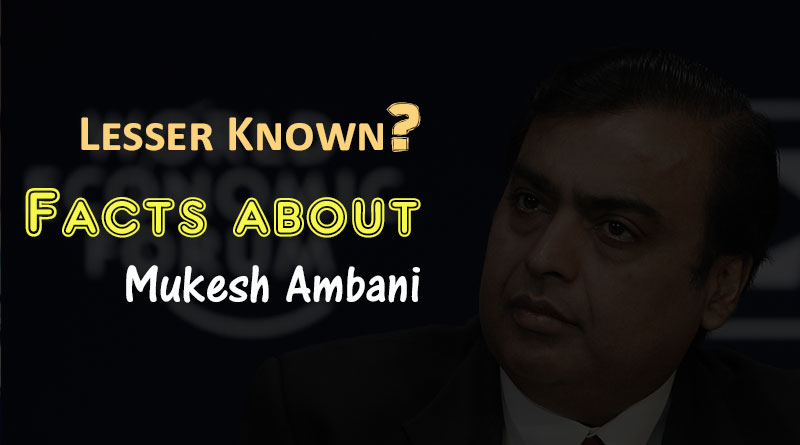 Mukesh Ambani stooped the whole Mumbai's traffic when it was at peak, to propose Nita.
He has never tasted alcohol in his life and he is also a pure vegetarian.
He owns world's most expensive house for $1 billion "Antilia", which has 27 Floors and Slum Views.
Mukesh Ambani owns world's largest Oil refinery at Jamnagar, Gujarat with an installed capacity 6,68,000 barrels/day.
His company Reliance Industries, contribute almost 5% to the total tax-revenue of the Government of India. Which is equivalent to Ukraine GDP or Bihar contribution in Indian GDP.
Mukesh Ambani wealthier than 14 Indian states. The states include Uttarakhand, Jammu & Kashmir, and Himachal Pradesh among others. Earlier, Ambani had been named India's richest person for the ninth year in a row by the Forbes India magazine.
The Reliance Industries chief Mukesh Ambani earns an annual salary of Rs 15 crore, which has remained unchanged for the past four years.
Comments Your Suggestions